A pair of socks has become a symbol for crappy presents the world over. A casual glance at gift idea articles from retailers will directly reference the maligned sock as the worst gift anyone can get.
But is that entirely fair?
Well, maybe. Novelty socks aren't the worst thing to appear in your Christmas stocking or amongst a pile of birthday gifts. They're certainly not the best, but it beats a lump of coal or word of the day toilet paper.
It's also better than a lot of the cheap tat that ends up in the garbage by New Year's - at least a pair of socks has a use.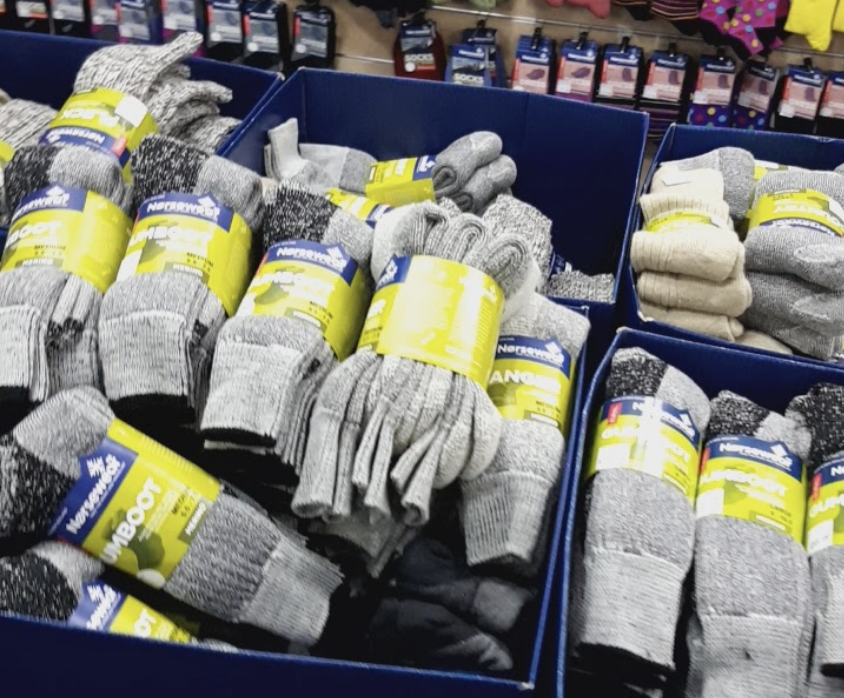 That said, a pair of below the knee synthetic socks with a Santa pattern, novelty saying and/or light up pom poms is rather limited. They're limited in terms of how frequently you can wear them - roughly once a year to be exact.
They're limited in terms of where you can wear them. You can wear them round the house but it might raise a few eyebrows in a board meeting.
And don't get me started on their suitability for anything that requires you to walk for more than a few minutes at a time.
Novelty socks are exactly that - a novelty. They're also made from cheap, nasty synthetics and are - in no way - sustainable.
They're a gimmick. A bit of fun. Something to get the groan factor. Or, they're the present you default to when you literally can't think of anything else to get.
But should it be that way?
It's the thought that counts
Which is actually sort of the point of giving someone a gift: investing your time and hard earned money in something that your friend or loved one will really appreciate.
Rather than spending money because we feel we should or buying them something that you've given no consideration to. Which is possibly worse.
Now, some people love a pair of novelty socks and that's fine. For those individuals, it's a happy time indeed. But for the rest of us, we're not so sure.
The truth is, buying the right kind of socks can actually be a very thoughtful, very useful gift.
Sure, socks may not be as exciting as other gifts out there, but if the whole point is to give someone a thoughtful gift, then this present has...ahem...legs.
Consider someone who spends all day on their feet, out in the elements. Or someone who has a tendency to go tramping through the forest. Or climbing up mountains.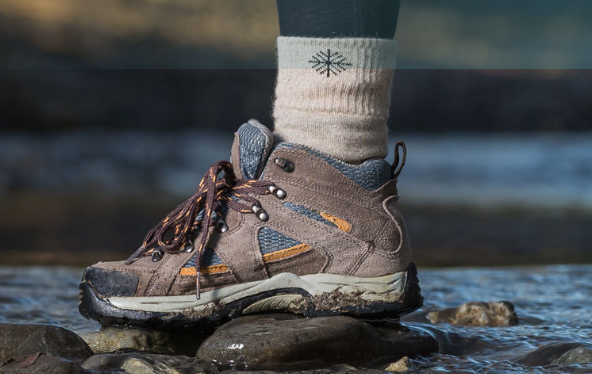 Then a decent pair of socks, that will take care of their feet, is actually a pretty good present.
Why socks make great presents
That is to say why proper, quality made socks make great presents.
Socks can be an investment
Socks made from merino or possum wool - if cared for - will last for years. And take care of your feet in return.
The material is incredibly hard wearing so even if you tramp for miles or spend your days herding livestock, they'll last.
For the gift giver it's nice to know that their gift was not only appreciated and put to use, but will be of use far longer than the novelty socks that disappear to the bottom of the drawer, never to be seen again.
The right socks are actually a luxury
Granted, when you think of luxury items socks aren't the first thing that spring to mind but make no mistake, possum and merino wools are two of the softest and most comfortable fabrics in the world.
Imagine having your feet shrouded in those beauties instead of the usual, run of the mill sock. Your feet will be so comfortable that you'll never go back to wearing the run of the mill ever again.
Quality socks are practical
Although we've already commented on how durable wool socks are, there's something to be said for the other practical benefits.
For one thing, wool is breathable. That means your feet will be far more comfortable than in regular socks. Especially if there are fluctuations in temperature. Wool will help to regulate the temperature of your feet to reduce sweating.
Plus wool naturally wicks away moisture so any sweat gets absorbed almost as quickly as it forms.
This has two main benefits. One is that dry feet are cared for feet. Socks won't rub and it reduces the chances of blisters. That's essential for people on their feet all day.
And two, along with absorbing the moisture, wool absorbs the odour too. So if you have had a hard day's work you're not going to clear the room when you take your boots off.
Socks are for life...
Although not the most traditional or even obvious present (when you're not trying to be funny), to the right person make their day.
The quality of the garment, the comfort, the use and the value all speak to how much you care for the recipient.
Especially if they are on their feet all day or pursue outdoor activities.
So why not buck the trend?
Instead of stuffing a stocking with novelty socks, invest in a pair of merino or possum wool socks for the people who matter most.
We guarantee their feet will thank you.
To view our complete range of natural fibre socks click here. Alternatively, if you'd like to discuss specific requirements for your or the person you're buying for get in touch and we'll be happy to help.