Today we want to look specifically at health socks.

We know Compression socks are elasticated to squeeze the leg which decreases venous pressure, prevents venous stasis and provides relief for heavy, aching legs.
Compression socks are quite tight around your ankle and get looser up your leg. Their main aim is to get the blood flowing!
You know what? We sell them at New Zealand Natural Clothing, but we aren't fans!
Director Phil had a major foot injury in 2018 and tried some, here's what he had to say...
"My foot injury happened in a silly moment where I had a lapse of concentration. I nearly lost my foot.
Compartment syndrome has a matter of hours to be relieved before the limb will probably be lost. It was 6 months before I could entertain a proper (loose) sock on that foot and the docs suggested a compression sock for both legs.
Embarrassed, (as a sock seller to have to go somewhere else to buy socks as directed by my health care professionals), I headed to buy some (German made) compression socks for $60 from the pharmacy and I tried them on 3 different days. The pain for me was normal, but to get them on, and then endure the physiological screams before the very painful attempt at taking them off.
What I am saying is a body that is not supple or fit due to lack of activity, and in pain, these socks create a small nightmare!
They were hard to put on, they left marks up my leg and they were not warm at all. The compression part I understand will work for flights - it avoids deep vein thrombosis, but if our clients have swelling from health issues of any kind, I am not sure how they will get them on and off without major discomfort.
They are designed to be tight and we've had customers say they are too tight. It's a catch 22 situation. For me I have gone back to the FOOT DOCTOR and MENS HEALTH SOCKS for comfort."
Compression socks are forcing blood to circulate through narrower channels. This increases the arterial pressure and gets more blood pumping through the heart and less blood gathering in the feet because of the compression on the surface veins, arteries and muscles.
They are terribly tight!
These socks are widely used for medical reasons such as;
Diabetes

Varicose veins

Deep vein thrombosis
But if you're suffering from swollen feet, you might find that, like Phil, getting compressions socks on will cause you more pain than bring you comfort.
That is exactly why we choose our health socks instead of compression socks.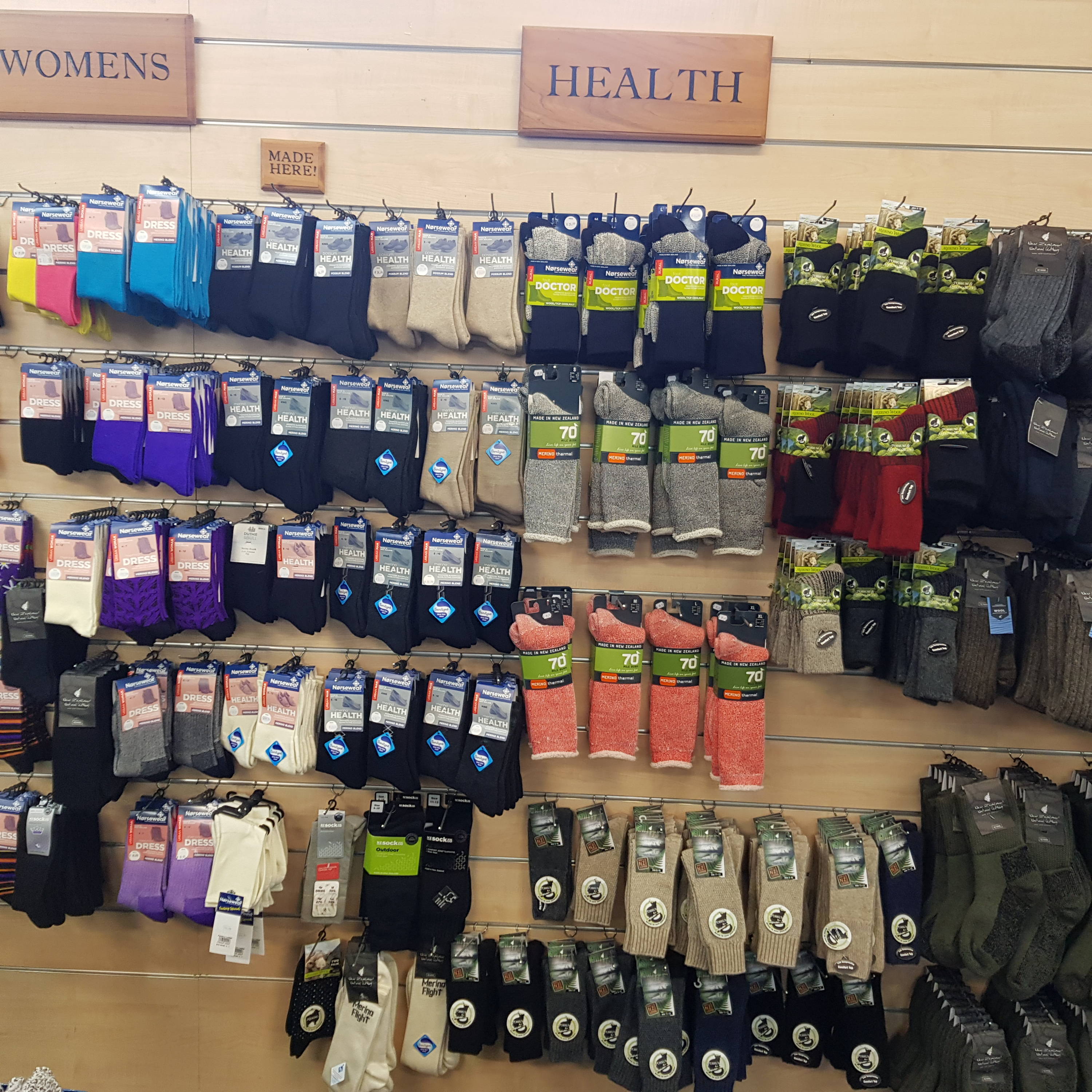 What are the benefits of Health Socks?
Our various health socks provide these lovely benefits:
They promote constant, uninterrupted blood flow

They have a loose-fit top for easy on

They have cushioned soles

They're great for foot hygiene

Most importantly, they are comfortable!
The health socks we sell are very popular because of how great they are at fighting swelling and reducing discomfort - at the same time still bringing a touch of class with the great quality fibers used.
During pregnancy?
Don't forget about those poor pregnant women - pregnancy brings a whole new level of discomfort. Health socks for women can bring sweet relief without cutting off blood supply!
Deep Vein Thrombosis?
The risk of blood clots is increased when you're trapped in a tight confined space limiting your activity - yes, those pesky long haul flights! If you're flying from NZ to the UK for example, you're looking at just under 24 hours at least.
Health socks will reduce the risk of clots and keep your blood moving instead of pooling down in your feet.
So… can you see... Health socks are really instrumental in keeping your feet feeling fabulous!
They come in a variety of fabrics but at New Zealand Natural Clothing we use possum/merino and merino in our health socks because they are both lightweight, soft and the fibres wick moisture away from the body.
Let's face it if you have a snug fitting sock on the last thing you want is something that keeps all the moisture in!
Putting compression socks on can be quite tricky. Remember those jeans you had about ten years ago? Similar concept in terms of jumping and tugging. Our health socks aren't such hard work and will give you the support you're looking for without huffing and puffing!
We here at NZNC have some great offerings in our health socks range:
This durable sock is designed to help circulation and includes arch support, reinforced sole and moisture wicking properties.
Designed with a top brand to avoid restriction, ideal if you are diabetic or struggle with poor circulation. The unique NZ possum blend wool will keep you up to 55% warmer!
This is a men's lightweight, mid-calf length sock that has been developed alongside podiatry health research. Perfect for diabetics and frequent flyers.
We have a superb RANGE OF HEALTH SOCKS HERE for all your sock needs.
We are sockcited to share our sock range with you, not only because we are the soxperts but because we use natural fibres to create socks that aren't just for Christmas, but for life.
Visit us in one of our stores today so we can find the best health socks for you!