Expert Sock Sizing Tips
Posted by kenda@automationninjas.com BigCommerce on 30th Mar 2022
There are so many things to love about New Zealand Natural Clothing.
Here are some things that spring to mind:
How passionate we are about natural fibres
The appreciation and love we have for conservation
Our dedication to SOCKS!
It's really important that you wear the right size & type of socks wherever you are. Sizes change across continents which is why we have some great tips to make sure you're always wearing the best size for your feet.
We're going to look at why you need the right size sock and how to size them appropriately.
Why do you need the right size socks?

Socks do a tough job. You're on your feet a lot and they deserve the very best from you in return.
You don't just need the right sock, you need the best sock for purpose. For example you don't want ankle socks for a knee high boot scenario.
It's really important to buy the right size socks particularly for gumboots or jockey style boots because they may try to pull the sock down and the heel can end up halfway down your foot!
Socks can wear out faster when they bunch. When they bunch they wear down along the crease so they won't last as long.
You also don't want socks that are too tight because they are; not comfortable, can rub on your feet and if they open up could be susceptible to infection.
Make sure you don't wear the socks if you've bought the wrong size because we can't accept refunds or exchanges unless they haven't been worn.
So make sure your socks are:
Comfortable

Fit for purpose

The right fit for your foot
We're soxperts and we can confidently tell you that sock sizing is not simple!
There are different sizes depending on location. The UK, US, Europe and Asia all size their socks differently.
These are our sock sizing expert Julie's example of her sizes worldwide:
UK: Size 7

New Zealand/Australia: Size 7 mens = 9 womens

US: Size 8

European Size 40
The UK, New Zealand and Australia usually use the same sizings except for in womens socks.
Children have their own shoe sizes but sometimes manufacturers do sock sizes per age and not shoe size which can complicate matters further!
For children you have junior sizes from 0 to 13 before they hit adult sizes starting at 1.
Another key point to remember is that all the socks manufactured in New Zealand are pressed on a sock press which makes them look bigger than what they actually are. To get a more realistic idea of sizing fold the sock across the heel.
The human body is pretty proportional which helps us accurately size socks. We have two proven methods to share with you.
Take your sock and fold it at the heel. Place your fist on the foot of your sock.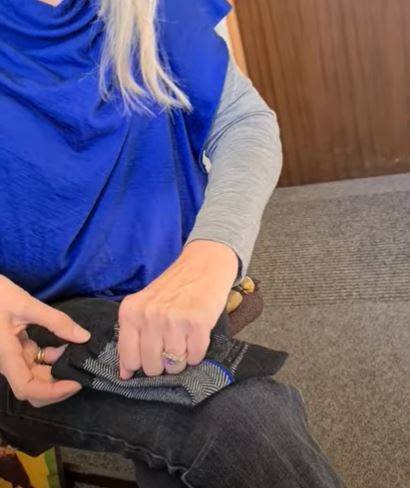 Then bring the toe and heel up to meet in the middle. This sock is the right size for Julie.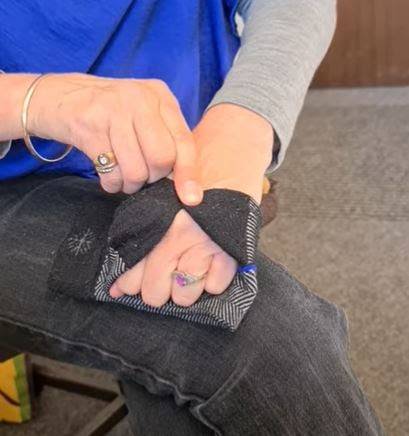 Whereas the same sock won't fit Phil because the toe and heel don't meet.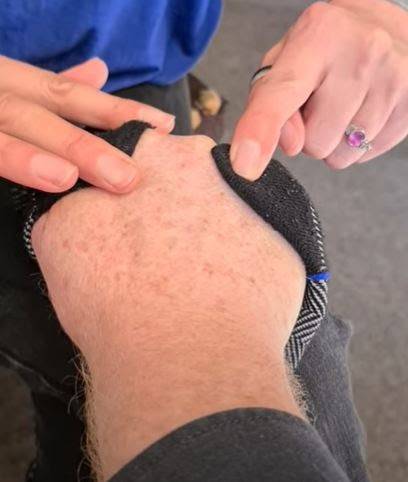 Place the sock along your forearm with your wrist crooked.
If the toe sits in your wrist and the heel is in your elbow crease then the sock is the right size for you.
Another fun way this works is if you take trousers that are done up and wrap them around your neck. The waistband should just meet. Your waist is double the circumference of your neck!
If you aren't sure about your sock sizing please ask us. We're Soxperts and we want you to have the best fit for your feet!
The rule we support and encourage you to follow is to have one pair of socks:
On your feet

In the wash

Drying

In the drawer ready to wear the next day
If you use your socks in rotation you will get much more wear out of them than wearing, washing and wearing again.
We are big supporters of quality and value, so invest in four good pairs of socks that fit and work for your lifestyle.
We're always here to help you find what you need. Just drop us a line if you have any questions.