Seasons are beautiful and unless you live smack bang on the equator, you are bound to have them.
You may not have four discernable seasons, (especially as the world changes) but you are sure to have cooler and warmer periods of the year.
In New Zealand we celebrate Spring, Summer, Autumn and Winter - they are clearly bookmarked by traditional signs such as really hot and really cold.
When the winter settles in, there's nothing better than watching the sunset from your porch with a glass of red and a blanket wrapped around you keeping you toasty.
Perhaps you have a log fire and enjoy cosying up with a book under your favourite merino blanket.
However you enjoy your comfy blanket, it's important that you invest in a good quality one that can keep you warm on those cold nights for years to come.
What makes merino wool so good?

Merino wool is beautifully soft, which is always a good thing if it's going to be close to your skin.
The properties of merino wool are;
It wicks better - keeping you warm and dry!

Merino feels really soft on your skin

Low allergenic - great news for sensitive skin.
Take yourself back to the couch with your favourite series - can you feel the warm cloud wrapped around you?
What are 5 of the best merino blankets?

At New Zealand Natural Clothing we believe in using local natural fibres and sustainability. They remain at the forefront of our ethos. We share this with other Kiwi companies which is such fantastic news for our ecosystem!
We're big fans of merino wool, and we're on the look out for 100% merino blankets - we'd love to carry some in our stores. Watch this space! We've found some great options if you're in the market for 100% merino.
We've also thrown in some combinations we love and some alternatives depending on what you're looking for.
If you fancy a fully merino blanket…
1. Merino wool baby blankets
Baby skin is really delicate and needs the softest blanket to swaddle them in their first months out in the world. Merino Mana sells 100% merino baby blankets that are luxuriously soft. Their wool is sourced from New Zealand and Australia.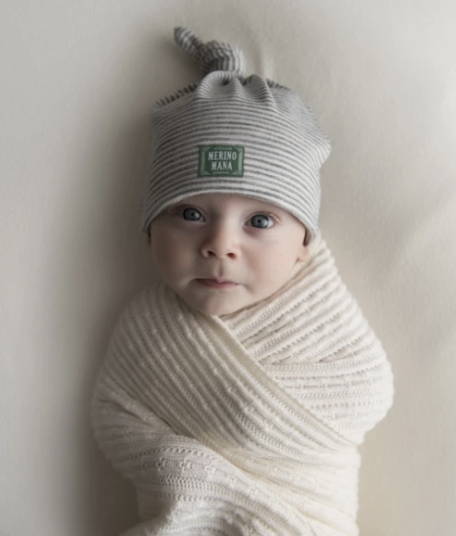 Look how cosy this guy looks!
Merino Mana has a wide range of merino products designed just for babies such as sleeping bags, hats, socks and wraps.
2. Merino super wool blanket
New Zealand wool blankets stock a beautiful super wool blanket. If you're in the market for an adult blanket that is pure merino, this is a fantastic choice.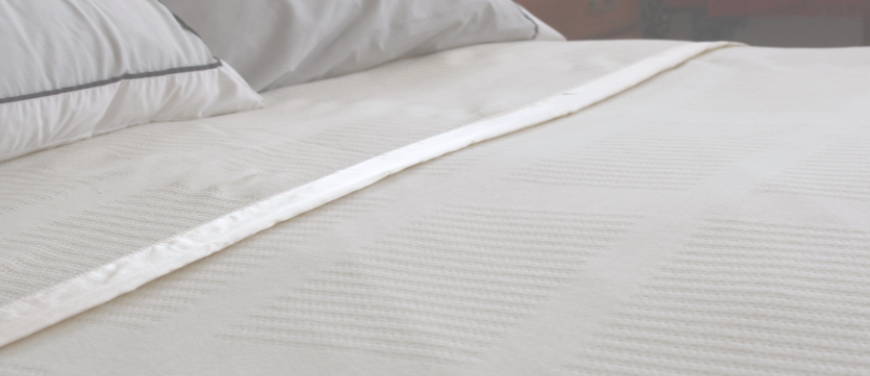 I can almost feel the warmth from here!
New Zealand wool blankets is a family owned business based in Auckland. They are really proud of raising their own sheep in a sustainable way.
3. Glenorchy Merino Blanket
This high quality product is 100% New Zealand wool - which we always endorse. Plus it's spun from 22 micron merino, making it a really soft blanket.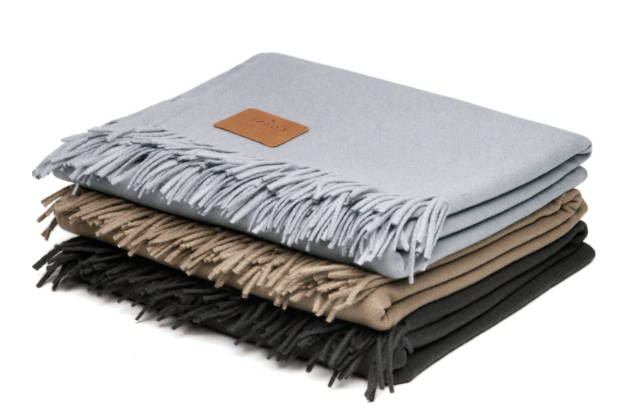 Fine New Zealand craftsmanship
This blanket is made by Coast New Zealand. Coast's products are inspired by New Zealand and life by the sea. They create beanbags, beach towels and bags using different fibres. Their motto is 'everyday luxury that is made for life'.
We love merino wool and we use it a lot in our products. Above that we love products that are durable, comfortable and proudly sustainable.
At New Zealand Natural Clothing we stock a wonderful mixed fibre blanket of merino and possum. The reason we combine these fibres is for the added benefits of the hollow possum fibre that is insulating and heat trapping.
You can feel the quality…
This blanket is the definition of luxury. It is 50% merino, 40% possum and 10% mulberry silk. The perfect combination for a beautifully snug blanket.
5. Possum merino baby blanket
Babies rush into the cold world from their warm fortress...what's the first thing we wrap them in? It should be plush fabric that embraces them and makes them feel like they're as secure as they were in the womb.
At New Zealand Natural Clothing we have a baby blanket that checks all the boxes. A magical mix of merino and possum with a sprinkling of silk gives us this perfect baby gift…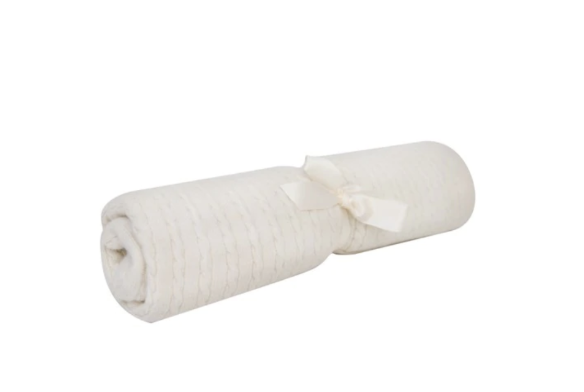 Become baby's best friend with this winning blanket
The blanket is 70% merino, 20% possum and 10% silk. It's a lovely light blanket that weighs only 210 grams and will keep the baby snug as a bug in a rug.
Definitely a winner for the babies of the world!
Any other blanket recommendations?

Well since you asked…
Weighted blankets can be used for insomnia, anxiety and autism.
They offer support and comfort to people battling various things and have proven very popular with special needs children who need reassurance.
Weighted blankets for anxiety are really beneficial because they help the person feel grounded which lets them reestablish the world around them in a safe space.
We have a blanket that is made from Palliser Ridge romeney lambswool that is naturally weighted. This is a great choice for someone who needs a little more support plus it looks great!
You can really 'gift a hug' with a blanket like this one. It offers the weight and warmth that so many of us appreciate.
A great natural alternative to polyester weighted blankets.
Whether you're looking for a gift for a new baby, an anxiety blanket or a touch of luxury to bring some life to your lounge - New Zealand has it covered with our natural, sustainable options.
If you'd like to learn more about the different natural fibres we've got a comprehensive blog here for you. Click here to read.