What's going on in the next few months around New Zealand Natural Clothing? - A lot!
Summer might be on the way out but that doesn't mean there isn't a lot going on in the Southern Hawke's Bay-Tararua Regions. There are heaps of events happening around our area, and a few around the country we will be involved in as well!
This little events blog is to fill you in on what is happening over the next few months.
We can't wait to enjoy some of these events with you, and to hit the road and bring our passion for good quality possum and wool clothing around the country.
Closer to home, lots of people have been coming through Norsewood and there has been a real buzz about the town. We have had great feedback about the development of the Wop Wops Wetland Park, especially from those experiencing an eel feeding. Visitors have been taking in the heritage and food in Norsewood, and of course art & shopping!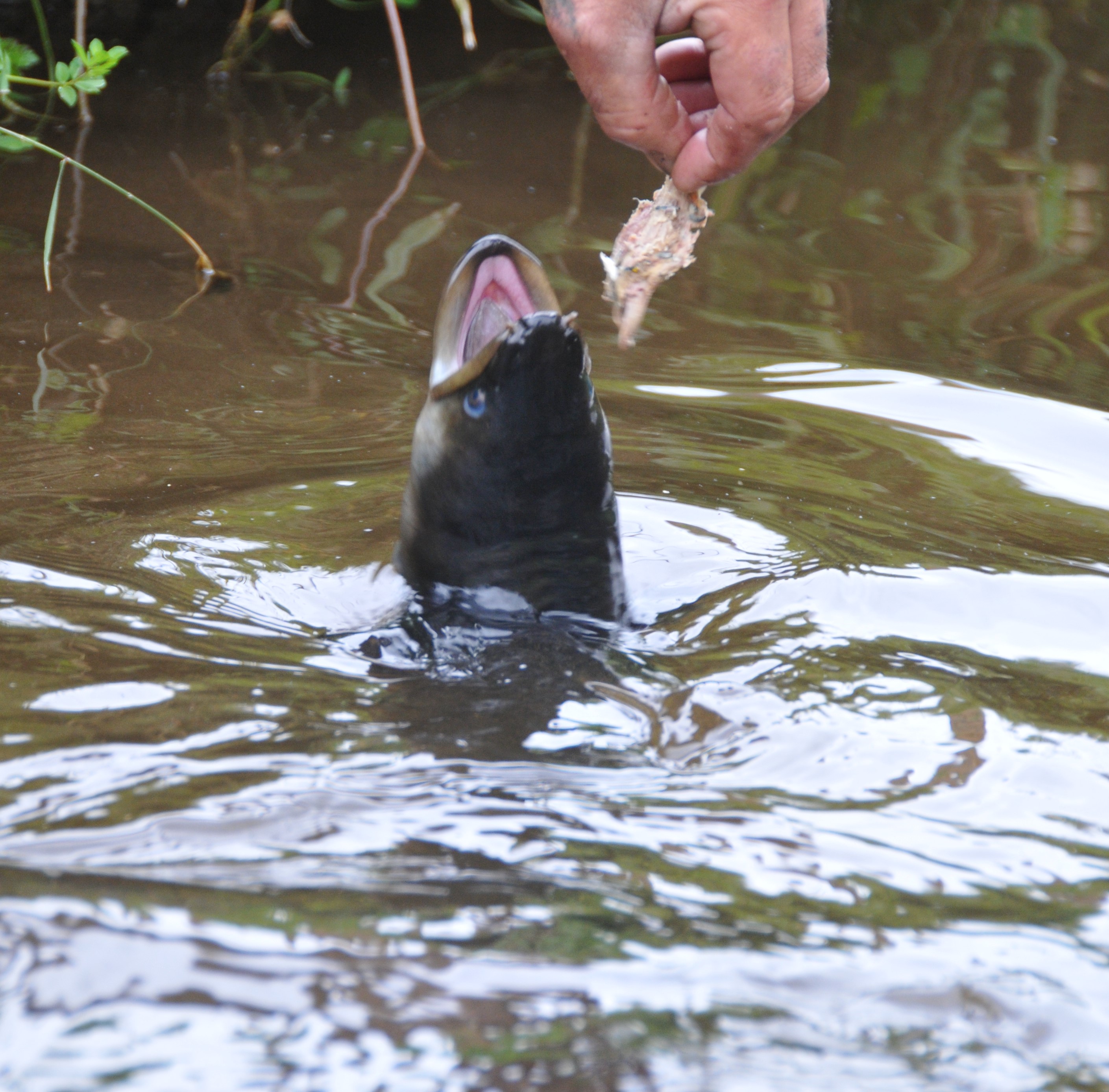 March
8th March marks the start of our Fieldays prize draw. From now until the end of Fieldays season , you can enter our win a $1000 store credit competition, no purchase required, 1 entry per email address, drawn on winter solstice 21 June 2019, tell all your friends!

Speaking of Field Days, this year we are attending our first Southern Agricultural Field Days in Kirwee, Canterbury. Site L2. The big black NZNC van is jumping the Cook Straight and heading to the island where Phil grew up. We are going to be there the whole Field Days which runs from the 27th until the 29th of March. we look forward to bringing you some great deals and beautiful NZ Made knits, socks and other kiwi goodies.
Central Districts Field Days is on because that is usually when we kick off our Field Days specials in Norsewood, Otaki, and online.
10 March - The Teddy Bears' Picnic and Market returns to the Wop Wops Wetland and our warehouses. This annual fun event has been merged with an all weather market and car boot sale ($10 with a trestle table). Bring your stuff to sell, your teddy for prizes and the fun in the Wetland park.
12-17 March - The Annual Horse of the Year Show is returning to the Hawkes Bay.The CD Fieldays is on 14-16 March too, we wont be exhibiting at this one but have deals instore. Stop in and say hello on your way along on State Highway 2. We are 1 hour from Palmerston North and 1 hour to the shows. Stop in for a free coffee or comfort stop and see the lovely new works by Kiwi Carver Jeff Bryan (pictured below) while checking out the developments in the Wop Wops Wetland.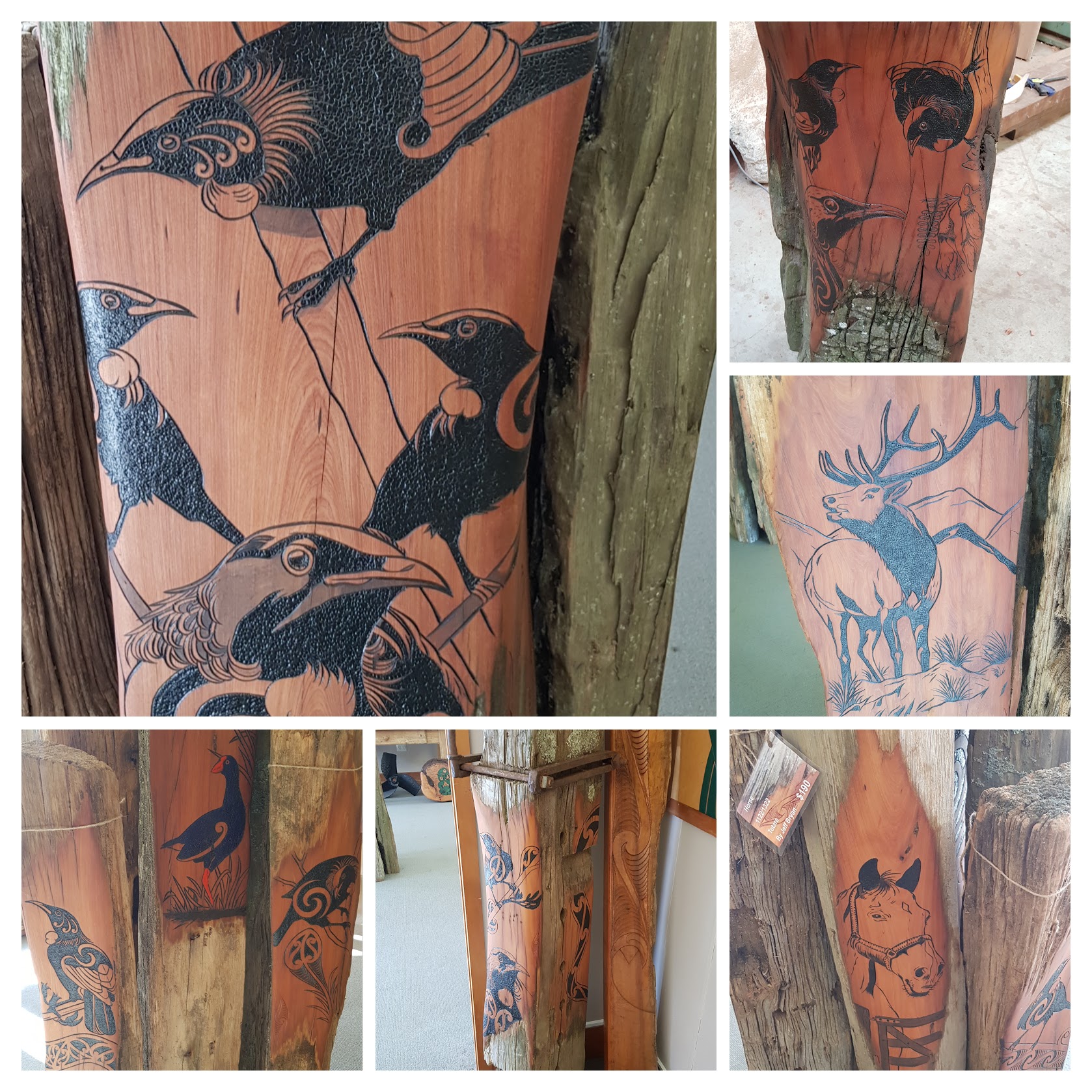 For

those who prefer to watch riding of the more mechanical variety, we would love to see those people heading down to Nitro Circus at Hawkes BAy on the 17th of March Our free filter coffee and toilet stop is ideal for you adrenaline junkies on the way to the event.
April
The end of April is going to be an awesome time for car and motor home lovers. The Motor Caravan Association is having their rally at Makotuku from the 26th until the 28th of April. Remember, Motor caravan Association members get a free pair of bedsocks if they spend $10 of more instore at New Zealand Natural Clothing Otaki and Norsewood! And if you feel like staying the night we are a self contained Park over site.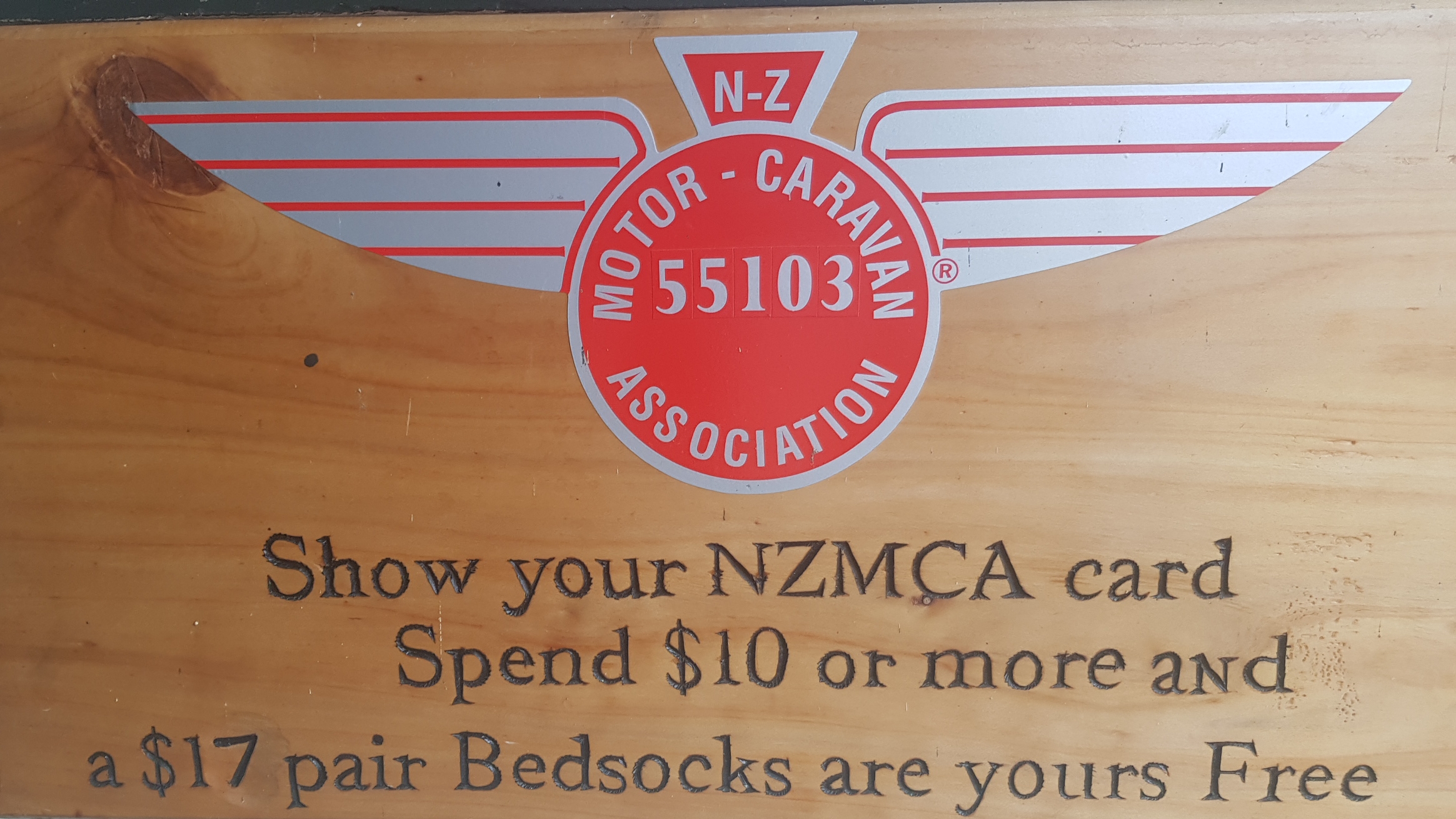 The 28th of April is also the American Car Day at the Tui Brewery in Mangatanoka, we always enjoy checking out all the beautiful cars that pay us a visit in Norsewood each year. Here is a link to all TUI Brewery events coming up at the Tararua Region premier attraction and traffic generator!
May
May is going to be a big month for three reasons:
Firstly, we are stoked to announce May will mark the opening of our new Otaki store! We are moving next door into the 400m2 lower floor of the Marlan Trading Building. A big plus of this extra space is the room it allows us to work more ecommerce logistics as this grows and a gallery for Jeff Bryan's artwork. That means that soon our customers in the lower North Island will be able to enjoy (and buy) Jeff's beautiful works without a trip to Norsewood. The new store will bring the style and size of our flagship Norsewood shop and will look a little different to the photo with a new front door int a showroom twice the size as our current store pictured . For Otaki, that means more natural New Zealand Clothing!

Secondly, you'll have to pay us a visit in store or online because May 12th is Mothers Day! We have a perfect selection of gifts for mum. Grab her something that will keep her warm, and remind you how much you love her every time she wears it. Possum garments and accessories are our recommendations.
Thirdly, Norsewood will be hosting the annual Norway Constitution Day celebrations from the 11th to the 19th of May. The founders of Norsewood started celebrating the national day here in New Zealand all the way back in the 1870's. We are delighted that we continue the tradition to this day. The 17th of May official date of the national day. However, services and memorials are to be held on the 12th this year.
Ride over for a visit.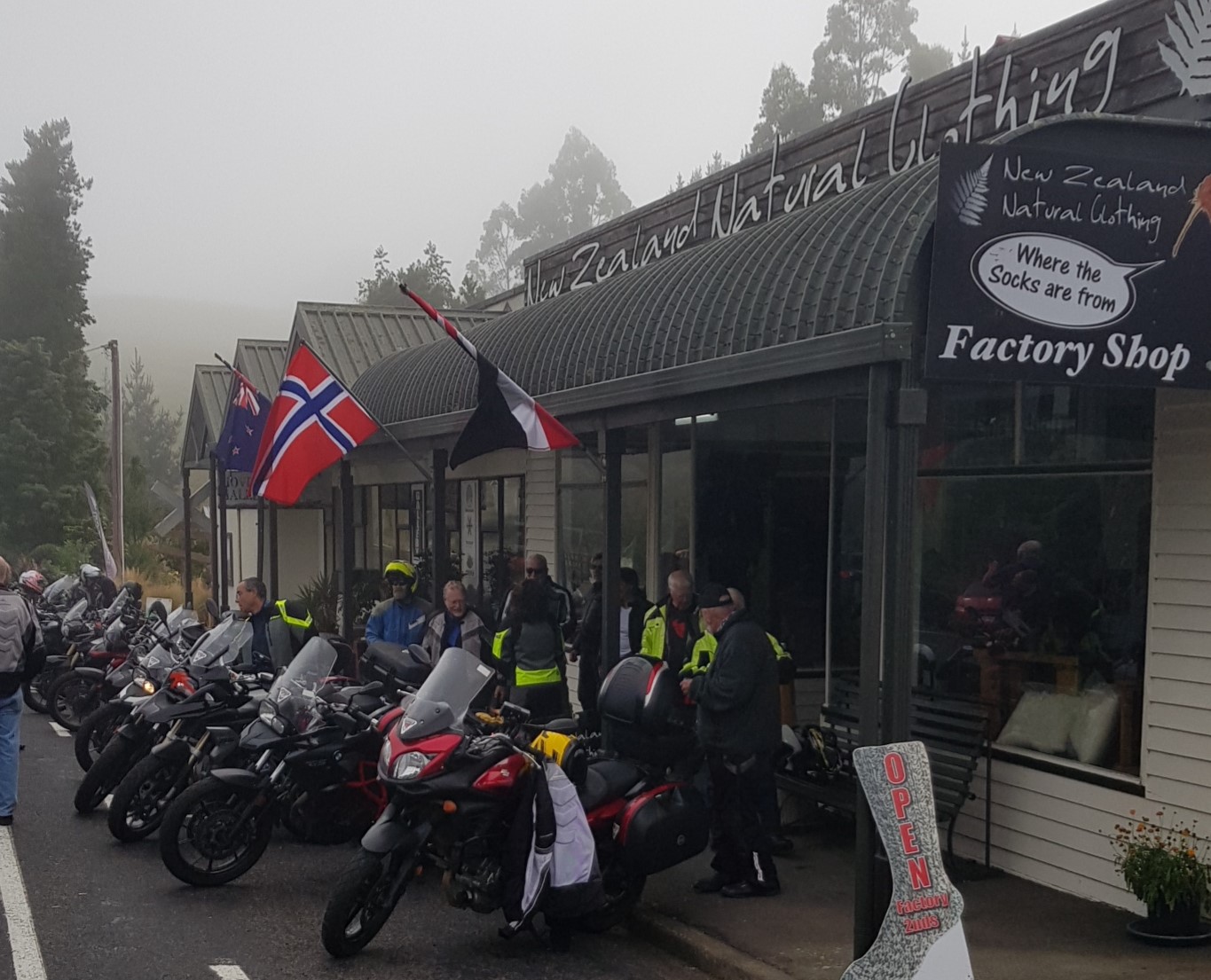 I think you'll agree that there is a lot going on in the next few months. Please do pop by and pay us a visit, or if you're from further afield, look out for our offers in your inbox and online we have a great website for all things around our site in Norsewood South to help plan your trip or just see what keeps us busy!.
Thanks for reading!